TikTok is a short video social platform. On TikTok, you can unlock all kinds of interesting experiences. You can also share your favorite videos to your family and friends. Speaking of which, are you also interested in TikTok? This article is the most definitive guide on TikTok. You can learn about various operations of TikTok.
TikTok is an international short video social application APP. TikTok's vision is "Inspire Creativity and Bring Joy". Many young people will post their daily life on TikTok. The video content is rich and varied, ranging from entertainment content to life skills content.
TikTok allows users to create and share 15-second videos on any topic. Users can add effects such as filters, background music and stickers to create hilarious videos. Users can follow favorite accounts, share or give hearts, gifts and comments on favorite videos. TikTok uses tokens to tip virtual gifts. There are also many users who do not shoot video but just watch it.
The history of TikTok's development begins with DouYin in China. Zhang Yiming from China seized the short video craze and founded DouYin. Once launched, it was very popular in China. But Zhang Yiming did not stop at the Chinese market. Then in May 2017, Zhang Yiming launched the DouYin international version of TikTok. The algorithm is used to improve the efficiency of video distribution to ensure that users can continuously see the videos they are interested in, so that users can be addicted to them.
TikTok is based on stable development technology, a trend-leading product culture as a starting point, and powerful capital and algorithms as support. Just like riding a rocket, TikTok has risen rapidly in the Internet industry and has swept the world.
One of the most widely circulated aspects of TikTok is privacy concerns. Questions such as these will spread online: How does TikTok assess user preferences? Will TikTok steal your information? Will TikTok target your location?
Like many other social networking platforms such as Facebook, TikTok collects information about its users. include:
Every TikTok video you watch, and for how long.
The full content of every message you send through the app. (Because the message is not encrypted.)
Your location, internet address and type of device used.
With your permission, it also captures:
Your location.
Your phone contact.
Your age and phone number.
Payment Information.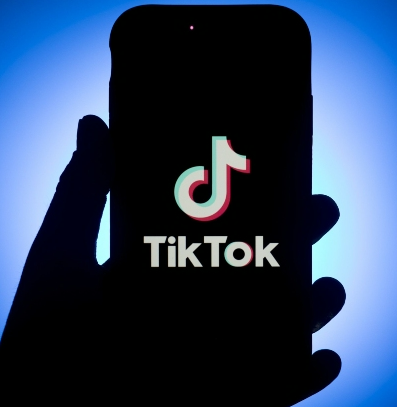 This information can be used to recommend specific advertisements to you by learning about you, such as who you are, who your friends and family are, what you like, what you say to your friends, etc.
Speaking of which, you may be very concerned about your privacy being compromised. But it must be said that in May 2021, TikTok's official website announced that TikTok has officially obtained the ISO27001 information security management system certification in the United States and the United Kingdom. The ISO27001 system is one of the most recognized information security standards in the world. They will conduct a comprehensive assessment of TikTok's infrastructure, development, operations and services. This shows that TikTok's security and risk management meet the highest standards. So the TikTok platform is safe!
Step 1: Download the APP
Search for TikTok in the APP Store and download it to your phone.
Step 2: Register
Registration method: mobile phone number, google email, facebook account, ins account, kakao account and twitter account.
Step 3: Login
After the registration is complete, log in to your account according to your registration information. The system will push questions such as whether you can access your location.
Step 4: Use
Take your own videos or browse your favorite videos.
What Do These Words Mean on TikTok?
What does ratio mean on TikTok? You'll see this word in the video comments. So why does "ratio" appear? It is used to comment on another comment. Commenting on other comments with ratio shows that most TikTokers disagree with this one comment. If others agree with this comment with ratio they will reply with W, which means win. If they disapprove of the ratio comment they reply with an L, which means loss.
What does as mean on tiktok? The "as" on TikTok stands for "adult swim." Adult Swim is an American nightly show for adults. People create their own buffer blocks by using random video or picture clips. TikTokers use the "as" tag in their videos.
What does bbl mean tiktok? There have been a lot of videos about BBL on TikTok lately, but what exactly does it stand for? The full name of BBL is Brazilian Butt Lift. This procedure removes fat from one area of the body and moves it to the buttocks to make it larger. TikTokers are sharing the before and after of their cosmetic surgery with their followers.
What does mid mean tiktok? For videos on tiktok, different content will bring different emotions. Some people like it, some people don't like it, and there is another kind that can be seen, medium, and okay. In this case, use the "mid" expression.
What does pov mean on tiktok? "POV" means point of view. It means that the video creator takes the viewer's perspective as his own perspective of watching the video.
What does smh mean on tiktok? "smh" stands for shaking my head. It is used to express disappointment. Both for comments and video content.
What does asl mean on tiktok? "asl" is an Internet phrase that stands for "age, sex, location". Now "asl" stands for "as hell".
About the Operation of TikTok
After having a basic understanding of TikTok, we will mainly introduce the basic operations of TikTok.
How to Change TikTok Username?
Open the main interface of TikTok and click "Me" in the lower right corner to enter.

Click "Edit profile" in the middle of the screen.

Click on the "Username" text box and go to Edit.

After the modification is successful, click the Save button.
But it is important to note that username can only be changed every 30 days. Therefore, you must fully consider before modifying.
How to Delete TikTok Account?
The procedure to do this is not complicated, but you must perform specific steps. If you're absolutely sure you want to delete your TikTok account, read on.
Step 1:
Open the TikTok app and make sure you are logged in.
Step 2:
Click "Me" in the lower right corner.

Step 3:
Click the three vertical dots in the upper right corner.

Step 4:
Find the "Settings" menu.

Step 5:
Click the "Manage My Account" button.

Step 6:
Scroll down and select the "Delete Account" option.

After deleting your account, you will not be able to post videos and browse videos. So it must be carefully considered.
How to Go Live on TikTok?
If you're considering go lives on TikTok, there are a few requirements you must meet in order to be allowed. First, you must be at least 18 years old. Users under the age of 18 will be restricted from live streaming. Second, you need at least 1,000 followers to start streaming.
If you meet both requirements, then you just need to follow these steps:
Step 1:
Open the TikTok app.
Step 2:
Click the "+" sign in the center of the screen.

Step 3:
Click "Go Live" in the lower right corner to start the live broadcast.

Can You See Who Views Your TikTok?
This is not possible. You can't see who viewed your TikTok videos. You can only see how many views a TikTok video has gotten. But can't see the information of these visitors.
In order for TikTok video content to attract a large number of users, the quality of the content, the ttiming of publishing is also critical. Research has found that the best times to post TikTok videos are 10 a.m. ET Tuesday, 1 p.m. Thursday, and 8 a.m. Friday. TikTok audiences are particularly engaged during this time.
TikTok has set up an author fund. It is to give you cash rewards based on the video content you publish. Your account needs to meet the following three conditions:
Be over 18 years old.
Have at least 10,000 followers.
Your work has been viewed more than 1000 times in the past 30 days.
When you meet these conditions, TikTok will reward you with cash based on the quality of your content. The higher the quality of your videos and the higher the rankings, the more rewards you will get. So in fact you are in competition with other video creators. According to TikTok's official data, $200 million in rewards was distributed to TikTok video creators in the United States in the year from August 2020 to August 2021. This is also the easiest way to make money on TikTok.
Things About Operate TikTok Videos
Users who enter TikTok go to browse or make their own videos. Newbies may not understand how to play with their accounts. Well, this part is about how to do TikTok videos.
How to Make TikTok Video?
Step 1:
Open the TikTok app and tap the "+" sign in the center of the screen.

Step 2:
Press and hold the red button in the center of the screen to start recording 15 seconds of video. If you don't want to record 15 seconds, you can always let go.

(There is a "Tool" button in the lower-left corner of the screen. Click to add different special effects to your screen.)
Step 3:
A full recorded video will appear when the recording is complete. There is a column of functions on the right side of the screen. You can add stickers to your video, add text, etc. to optimize your video.
Step 4:
Click "Next". Enter your thoughts and click Publish.
There is also the case of posting a video of you in your own camera to TikTok.
First, click on the "+" sign in the center of the screen.
Then find "Albums" at the bottom right of the screen.
The screen transitions to your gallery. Pick the video or picture you want to post.
After the selection is complete, you can add music, stickers, and text.
How to Delete a TikTok Video?
Open the TikTok app.
Click "Me" in the lower right corner.
Click on "Works". Open the video you want to delete.
Click the three dots in the lower right corner.
Find the "Delete" button at the bottom. Click to delete the video.


How to Save TikTok Without Watermark?
If you want to save your own video. Then repeat the 4 steps above. After clicking the three dots, a "Save to Local" button will appear below. Click to download to your own phone. You can go to the gallery to view it.If you want to save someone else's video.
Open the video you want to download.
Click the "Share" button in the lower right corner.
Select "Copy Link".
Visit https://importube.com/ and paste the link into the text box. This is an online tool, you don't need to download it.
Wait for the tool to finish its work.

How to Make Money on TikTok?
Can you make money on TikTok? Of course. In addition to the "Does TikTok Pay You" we mentioned above, there are two ways to make money except producing high-quality videos to get paid.
Here, TikTok users are divided into two categories. One is to reward your users by watching your live broadcast, and the other is for potential consumers who make purchases by watching your video or live broadcast.
As long as your traffic is large enough, then your followers who like you will also increase. As a result, potential consumers will also increase.
In fact, the revenue of live broadcast rewards is not high. But after the account reaches 1,000 followers, you can hang a link on your homepage. Earn transaction commissions by directing traffic to e-commerce websites. After all, the number of monthly active users of TikTok in the world has exceeded 700 million. This is a huge traffic pool. A good day can make five or six hundred dollars.
Third Parties with Commercial Properties
Account trading is not difficult to understand. After your account has a certain fan base, it means that the value of the account is higher. Then there are third parties looking for you to advertise their products, which may include brand placement, product delivery, etc. The commissions for tens of millions of fans who receive a commercial advertisement are as high as tens of thousands to hundreds of thousands of dollars. How to get an ad? It's very simple, just leave your contact information on the account home page, and the other party will take the initiative to communicate with you.
In just two years, TikTok has become famous all over the world and has followers all over the world. TikTok is a happy place in the internet world. And TikTok's video editing features are relatively straightforward, making it easier to create original videos. And based on the precise algorithm, you can keep swiping until the content you are interested in makes you unable to extricate yourself.
If you have any questions about the operation or production of TikTok, you can contact us!